hope everyone had a wonderful easter. we had easter at our house this year...shocker I know....but it was nice. my mom, sharon, donnie and laura came over and we had honeybaked hame and all the yummy (fattening) sides to go with it! jake got a rockin' easter basket this year...nothing like a basket filled with every kind of chocolate (my thighs are running away screaming at the moment!). but i have to say i enjoyed every last piece i ate......
we didnt get to do the easter egg hunt this year because it was soooooo crappy out...but we made the best of it and had a great time. hope everyone else enjoyed their easter this year!
and yes....my kiddo looked rockin cool in his pink outfit for easter....he's a trendsetter!
nothing like my baby brother and my son being total goofballs.....poor laura!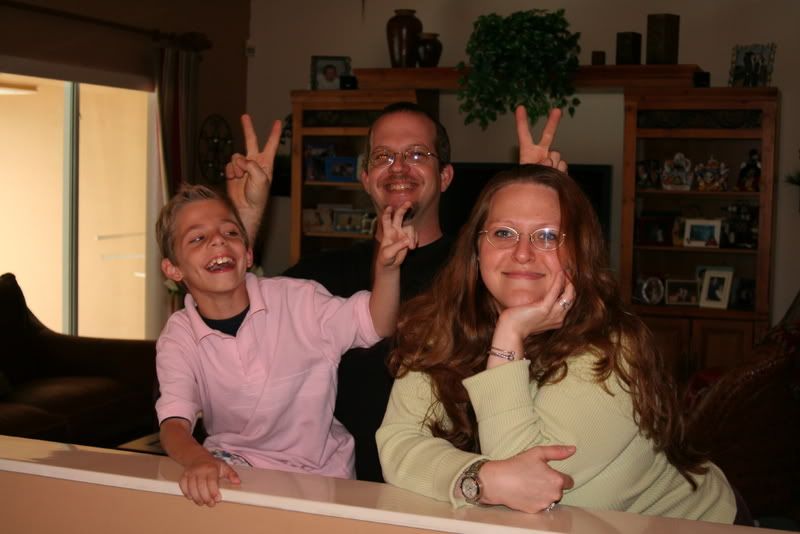 happy easter!